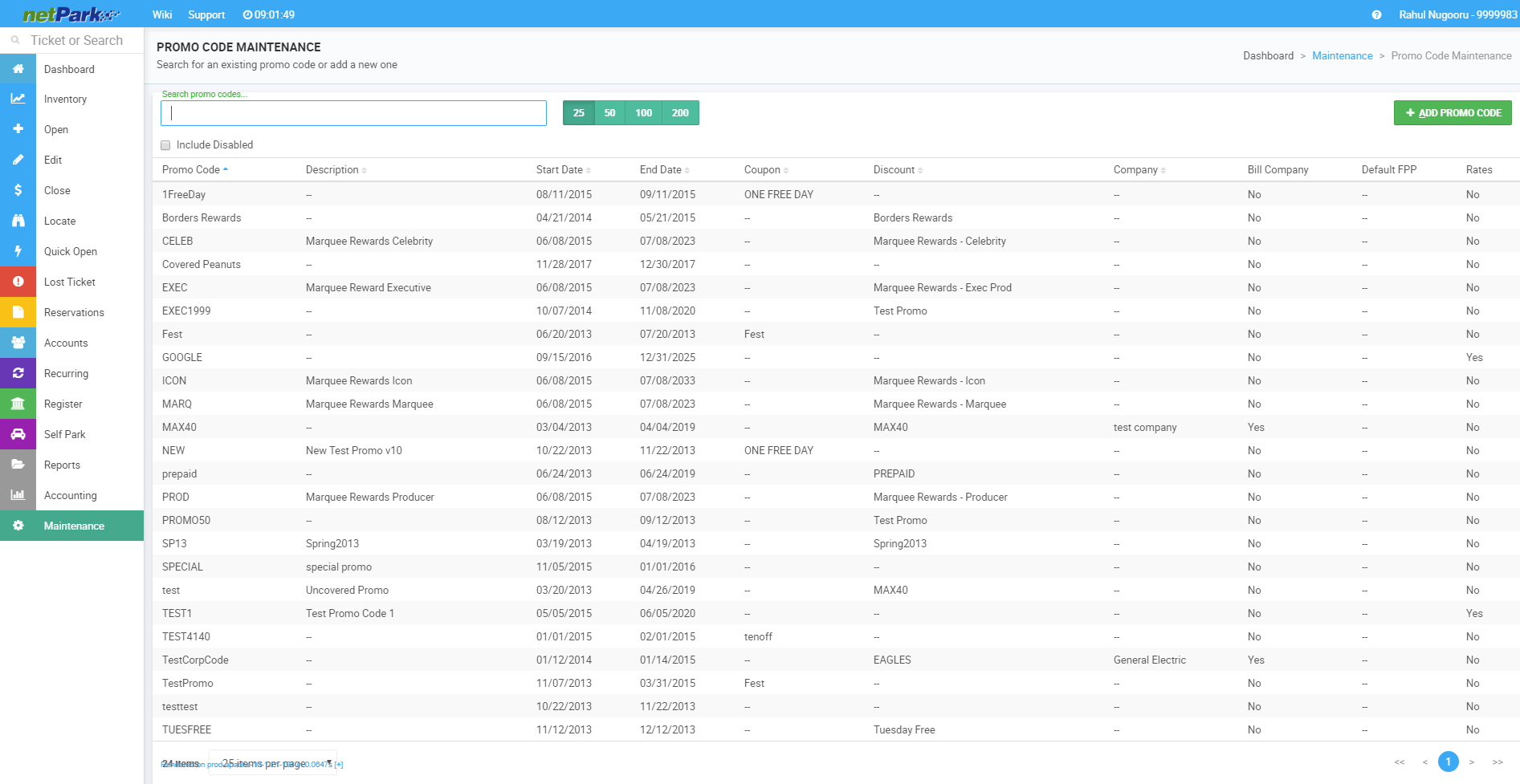 Adjustments
The netPark interface allows users to create promo codes that can be used on the website and within the netPark reservation system.
Promo Codes must be tied to a coupon, discount, or rate.
Promo Codes can also be tied to a company.
Promo Codes can only be used on exit for self park devices.
Read More »